THE LATEST NEWS
We're overjoyed to announce the unification of the Community Church of Trafalgar with Church of the Lakes!
Jon and Tracy Lucas (the co-pastors of CCT) and their members will be joining together with COTL to create a new, united church congregation. This will not be a merger of either church into the other, but a co-equal union of the two.
Jon will provide the sermon for the Sunday morning service on February 23, and will then begin officially serving as the pastor of the unified church on Monday, February 24.
On Wednesday, February 26 there will be an evening kickoff and get-acquainted service for the blended congregation in the COTL facility. There will be fellowship from 6:30 - 7:00 p.m., with Worship and the Word beginning at 7:00 p.m.
March 2, 2014 will be the first official Sunday worship service of the blended congregation in the COTL facility.
Please let your friends, relatives and neighbors know, and be sure to come and celebrate with us as we begin to serve God's Kingdom together!
SPECIAL EVENTS AND ANNOUNCEMENTS
Nonperishable goods are needed for the Church's Wishes and Blessings ministry which provides for those who need help. Please place your donations in the tub in the Welcome Area.
We now have a new church membership directory, thanks to the diligent efforts of Wendi Rodabaugh; be sure to thank Wendi when you see her. You can pick up a copy of the directory in the church office.
CELEBRATION AND PRAISE
Many thanks to all who provided sumptuous baked goods for the annual Wishes and Blessings Bake Sale, and to the extremely generous folks with seemingly poor accounting skills and loose wallets who purchased the goods!
ONGOING ACTIVITIES
If you'd like to know more about topics the church's elders are contemplating, you're always invited to attend their meetings; regularly scheduled meetings are being held on the second Tuesday of each month at 6:00 p.m.
As any building ages, it begins to suffer from structural failings and its equipment becomes less effective. Ollie Barker has spent an enormous amount of time evaluating the church's infrastructure needs and researching the most cost-effective solutions to the problems he's discovered. As a result, he's identified several needs that should be addressed before they become serious issues, including roof repairs, heating equipment replacement and sound system repairs. Ollie explained the issues on September 15 at a Congregational Meeting. As a result, the Congregation voted to create a special Capital Fund to which monetary contributions can be directed to address the infrastructure needs. If you'd like more information about the needs that Ollie identified, or the fund, Ollie would be glad to explain in greater detail if you contact him.
One of the specific and most pressing needs that Ollie identified was eliminating use of the inefficient, expensive-to-operate electric baseboard heaters that provided the only heat in the sanctuary. Thanks to the hard work of Chuck Robinson and his son, we now have a new high-efficiency heat pump serving the sanctuary. It's expected that the dramatically reduced use of electricity will pay for the installation in just a few years, so any monetary contributions you can afford to make to the Capital Fund can often provide a quick return on investment.
How important do you think prayer is? Do you believe it can cause miraculous things to happen or even simply make someone's life a little better? Nellie Allen loves to pray for all of us and to share prayer concerns so that we can pray for others. If you have a need for prayer, or know someone else who does, Nellie would love to hear from you. You can contact her via e-mail at nellallen2012@gmail.com, or by telephone at 317-933-3921. You can also call in prayer requests to the church office at 317-933-2595 or via e-mail at churchofthelakes@yahoo.com.
Each month a group of nimble-fingered souls gathers at the church to fold newsletters for Ed's Trading Post. For those efforts, Dolly Parton's Imagination Library is rewarded with a free advertisement in the newsletter. Join us for lively conversation and camaraderie.
On the third Tuesday of each month a group of church members meets at the church at noon, then travels to Nashville to The Seasons restaurant for lunch before going to the Brown County Health and Living Center to conduct a monthly birthday party for the residents there at 2:00 p.m. The party usually lasts about an hour. If you're available that day, think about participating in this enjoyable and fulfilling activity.
Volunteers are needed! The fourth Sunday of every month is COTL's day to cook and serve food at Mother's Cupboard Community Kitchen in Beanblossom. It's a great opportunity to enjoy the camaraderie of other church members, learn how to prepare mass quantities of food and just feel good about knowing that 100 to 150 people will have a hot meal to eat that night. We'd love to have some new volunteers join in so that the workload can be spread among a larger number of people. Don't worry, you don't need cooking experience – there are plenty of non-cooking jobs to be performed.
Don't forget that the St. Vincent De Paul Society has a constant need for non-perishable canned and boxed food items, as well as clothing and household items. Please check your pantry and other parts of your home for unused items that you can contribute by placing them in the collection box at church in the Gathering Place. There's a particular need for packaged, uncooked spaghetti, so bring in all that you can provide.
Teresa's Tip: Persistent coughing can often be stopped by liberally applying Vick's VapoRub at bedtime to the bottoms of the patient's feet, then covering their feet with socks. Reducing the coughing will then allow the patient to sleep soundly.
Quote of the Day: So while it's true that Thanksgiving only comes but once a year, we should actually celebrate thanks each and every day. It's just a matter of learning to live with a spirit of gratitude.
Anon Y. Mouse
Bible Verse of the Day: Enter his gates with thanksgiving; go into his courts with praise. Give thanks to him and praise his name.
Psalm 100:4
Please join us as we continue to seek God's blessing on the renewal of Church of the Lakes!
Yours in Christ,
Elder Chuck Robinson, 878-4590, Cell: 501-9130, E-mail: crob3oaks@gmail.com
Elder Pat Blocker, 878-4417, Cell: 503-7753, E-mail: pab6253@embarqmail.com
Elder Marlene VanDevander, 317/946-2288
Church of the Lakes Website: www.church-of-the-lakes.net
Church of the Lakes Telephone: 317-933-2595
Church of the Lakes e-mail: churchofthelakes@yahoo.com
FREE BOOKS FOR PRESCHOOLERS! Is your preschooler receiving a free book in the mail every month? If not, please join the 450 children in Brown County and Nineveh who are receiving FREE books. Dolly Parton's Imagination Library has been sending books to the children in our community since August 2008 and has since mailed books to over 850 children! There is no cost to the families and all that is needed to get those books coming in the mail is to fill out the simple registration form below. The child must be a resident of Brown County or Nineveh and be under age 5. Please share this information with friends and neighbors in the community. For questions, please call Vonda at (317) 727-2749.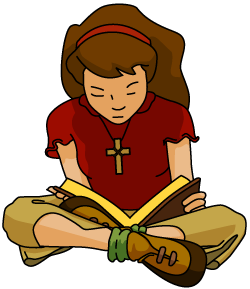 Dolly Parton's IMAGINATION LIBRARY Official Registration Form (One form per child required)
REGISTER A CHILD (The child must be under the age of 5 years.) Please print legibly.
Privacy Statement: This information will not be used for any purpose other than the Imagination Library
Preschool Child's Full Name_____________________________________________________________
Child's DOB____/_____/______ Sex: M / F Phone # ( )_______________________________
Parent/Guardian's Name(s)_______________________________________________________________
Child's Home Mailing
Address______________________________________________________________________________
City____________________ County: Brown / Johnson Zip Code___________ *Please notify us if this address changes
Email Address: ____________________________________________________________________________________ "This child is a resident of Brown County or 46164 Zip Code"
Signature of Parent/Guardian__________________________________________________________________
Mail form to: Dolly Parton's Imagination Library, P.O. Box 54 Nineveh, IN 46164