SPECIAL EVENTS AND ANNOUNCEMENTS
Advent is the beginning of the Church Year for most churches that follow the Western Christian tradition.  It begins on the fourth Sunday before Christmas Day, which was November 30 this year, and ends on Christmas Eve.  The word Advent means "coming" or "arrival".  The focus of the season is the celebration of the birth of Jesus Christ in his First Advent, and the anticipation of his return in his Second Advent.
We would like to invite you, your family and your friends to our Christmas Eve Service on December 24 at 7:00 p.m.  After the service we will be taking free family and group photos, and we will have cookies, punch and coffee for you to enjoy.  We hope that you will join us and if you have any questions please call the church at 317-933-2595.
This month Shepherd's Heart Ministries will be having a Christmas party for 35 juvenile offenders who have been waived as adults to the Marion County Jail.  We are told that this has been an especially difficult year to be incarcerated, so we have been assisting by providing funds, 35 toiletry packages, and - with the help of another church - stamps and envelopes so the inmates can write to their loved ones at home.  Please pray for the party's success and that Lynn and Shawn can continue to minister to each one of the young inmates during the holiday season.
 ONGOING ACTIVITIES
Parents, stop by the Harvestland welcome center and look at the books, magazines, games, Bibles, devotionals and tracts that are available.  There are great ideas waiting to be used as you share Christ at home.
How important do you think prayer is?  Do you believe it can cause miraculous things to happen or even simply make someone's life a little better?  If you have a need for prayer, or know someone else who does, we would love to hear from you.  You can call in prayer requests to the church office at 317-933-2595 or via e-mail at churchofthelakes@yahoo.com.
Everyone enjoys having pastries, doughnuts and other treats on Sunday morning, but we need volunteers to help take turns providing them.  You don't have to do it alone, either!  Find a friend to volunteer with you and sign up in the Fellowship Hall.
Each month a group of nimble-fingered souls gathers at the church to fold newsletters for Ed's Trading Post.  For those efforts, Dolly Parton's Imagination Library is rewarded with a free advertisement in the newsletter.  Join us for lively conversation and camaraderie, usually at 9:00 a.m. on the last Thursday of the month.  Contact Pat Blocker for more information at 317-878-4417.
On the third Tuesday of each month (December 16) a group of church members meets at the church at noon, then travels to Nashville to The Seasons restaurant for lunch before going to the Brown County Health and Living Center to conduct a monthly birthday party for the residents there at 2:00 p.m.  The party usually lasts about an hour.  If you're available that day, think about participating in this enjoyable and fulfilling activity.
Volunteers are needed!  The fourth Sunday of every month (December 28) is COTL's day to cook and serve food at Mother's Cupboard Community Kitchen in Beanblossom.  It's a great opportunity to enjoy the camaraderie of other church members, learn how to prepare mass quantities of food and just feel good about knowing that 100 to 150 people will have a hot meal to eat that night.  We'd love to have some new volunteers join in so that the workload can be spread among a larger number of people.  Don't worry, you don't need cooking experience – there are plenty of non-cooking jobs to be performed.
Guardian Angels:  We'd like to invite everyone to become involved in this ministry which reaches out to those in the congregation who aren't able to regularly attend church worship services.  Some folks may be homebound or in a nursing home, may have an illness or may have had surgery, may be away at college or in the military, or could have other reasons for not being able to get to church.  Through the Guardian Angels we can let them know that they're loved and in our thoughts by staying in contact with them in various ways.  Some of the things we can do include preparing food after surgery, during illnesses or following funeral services; visiting congregation members at home, in the nursing home or in the hospital; making telephone calls; sending notes or cards for illnesses, hospitalization, births or birthdays; preparing "care" packages for college students or those in the military; and helping with transportation needs.  If we can organize a large group of volunteers, each person's time will only be needed occasionally.  If you can offer some of your time to help with any of these types of efforts, please contact Cheryl Robinson at 317-501-2553 or 317-878-4590 or Judie Petersen at 317-933-9755.
Don't forget that the St. Vincent De Paul Society and The Lord's Locker have a constant need for non-perishable canned and boxed food items, as well as clothing and household items.  Please check your pantry and other parts of your home for unused items that you can contribute by placing them in the collection box at church in the Gathering Place.  There's a particular need for packaged, uncooked spaghetti, so bring in all that you can provide.
Please join us as we continue to seek God's blessing on the renewal of Church of the Lakes!
Yours in Christ,
Pastors Jon and Tracy Lucas, 417-0784
Church of the Lakes Website:  www.church-of-the-lakes.net
Church of the Lakes Telephone:  317-933-2595
Church of the Lakes e-mail:  churchofthelakes@yahoo.com
FREE BOOKS FOR PRESCHOOLERS!   Is your preschooler receiving a free book in the mail every month?  If not, please join the 450 children in Brown County and Nineveh who are receiving FREE books.  Dolly Parton's Imagination Library has been sending books to the children in our community since August 2008 and has since mailed books to over 850 children!  There is no cost to the families and all that is needed to get those books coming in the mail is to fill out the simple registration form below.  The child must be a resident of Brown County or Nineveh and be under age 5.  Please share this information with friends and neighbors in the community.   For questions, please call Vonda at (317) 727-2749.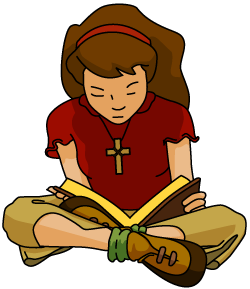 Dolly Parton's IMAGINATION LIBRARY Official Registration Form (One form per child required)
REGISTER A CHILD (The child must be under the age of 5 years.) Please print legibly.
Privacy Statement: This information will not be used for any purpose other than the Imagination Library
Preschool Child's Full Name_____________________________________________________________
Child's DOB____/_____/______    Sex:  M / F        Phone # (             )_______________________________
Parent/Guardian's Name(s)_______________________________________________________________
Child's Home Mailing        
Address______________________________________________________________________________
City____________________  County:  Brown / Johnson    Zip Code___________ *Please notify us if this address changes
 Email Address: ____________________________________________________________________________________ "This child is a resident of Brown County or 46164 Zip Code"
Signature of Parent/Guardian__________________________________________________________________
Mail form to: Dolly Parton's Imagination Library, P.O. Box 54 Nineveh, IN 46164
Now when Jesus was born in Bethlehem of Judaea in the days of Herod the king, behold, there came wise men from the east to Jerusalem,
Saying, Where is he that is born King of the Jews? for we have seen his star in the east, and are come to worship him.
When Herod the king had heard these things, he was troubled, and all Jerusalem with him.
And when he had gathered all the chief priests and scribes of the people together, he demanded of them where Christ should be born.
And they said unto him, In Bethlehem of Judaea: for thus it is written by the prophet,
And thou Bethlehem, in the land of Juda, art not the least among the princes of Juda: for out of thee shall come a Governor, that shall rule my people Israel.
Then Herod, when he had privily called the wise men, enquired of them diligently what time the star appeared.
And he sent them to Bethlehem, and said, Go and search diligently for the young child; and when ye have found him, bring me word again, that I may come and worship him also.
When they had heard the king, they departed; and, lo, the star, which they saw in the east, went before them, till it came and stood over where the young child was.
When they saw the star, they rejoiced with exceeding great joy.
And when they were come into the house, they saw the young child with Mary his mother, and fell down, and worshipped him: and when they had opened their treasures, they presented unto him gifts; gold, and frankincense and myrrh.